Info Centre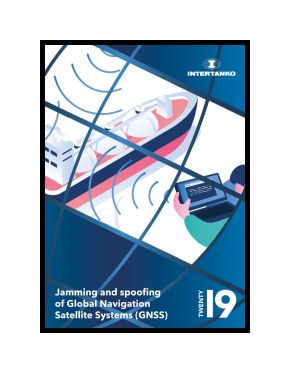 This content is only available to Members - please log in to download/view.
Jamming and Spoofing of Global Navigation Satellite Systems (GNSS)
30 April 2019
This document provides guidance on the various types of GNSS, an introduction to threats associated with these systems and guidance on how to mitigate against these threats.
Aimed at owners, operators and Masters, it is not intended to cover all of the technical aspects of these issues but it will aim to identify practical and pragmatic ways to mitigate disruptions.
High standards of navigation are fundamental to the safety of vessels, crews, cargoes and the protection of the environment. We are more and more reliant on types of GNSS such as Global Positioning Systems (GPS) for safe navigation. Growing threats to these systems have been identified that can affect how we use them for navigation and how we can mitigate against disruption to services provided by GNSS.