INTERTANKO's Council of Members elected Paolo d'Amico, Managing Director of d'Amico Societá di Navigazione SpA, as new Chairman of the Association on 7 November 2018 at the IMO Headquarters in London.
Mr d'Amico had been a member of Council since 1996 and Vice Chairman since 2012.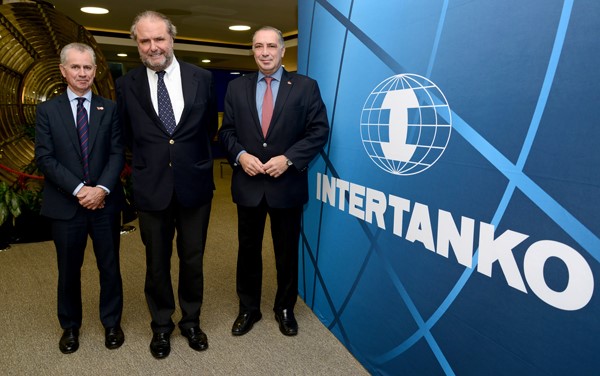 INTERTANKO Chairman Paolo d'Amico (centre) poses with his predecessors Dr. Nikolas Tsakos (right) and Graham Westgarth (left)
Following his appointment, d'Amico said he looked forward to leading INTERTANKO "as it continues to advance the interests of its Members in the various legislatorial arenas, not least as we move towards the next big ticket item in the shape of the 2020 Sulphur Cap."
He added:
"I am honoured to take over the helm at a time when the Association's role in today's challenging environment is more prominent than ever. Commercial sustainability of the tanker industry will remain high on our agenda, as will a continued push for operational excellence and environmental protection.
"INTERTANKO and I will continue to work tirelessly in the technical, operational, regulatory and commercial arenas in which we practise; reiterating our shared goals of 'leading the way and making a difference'."