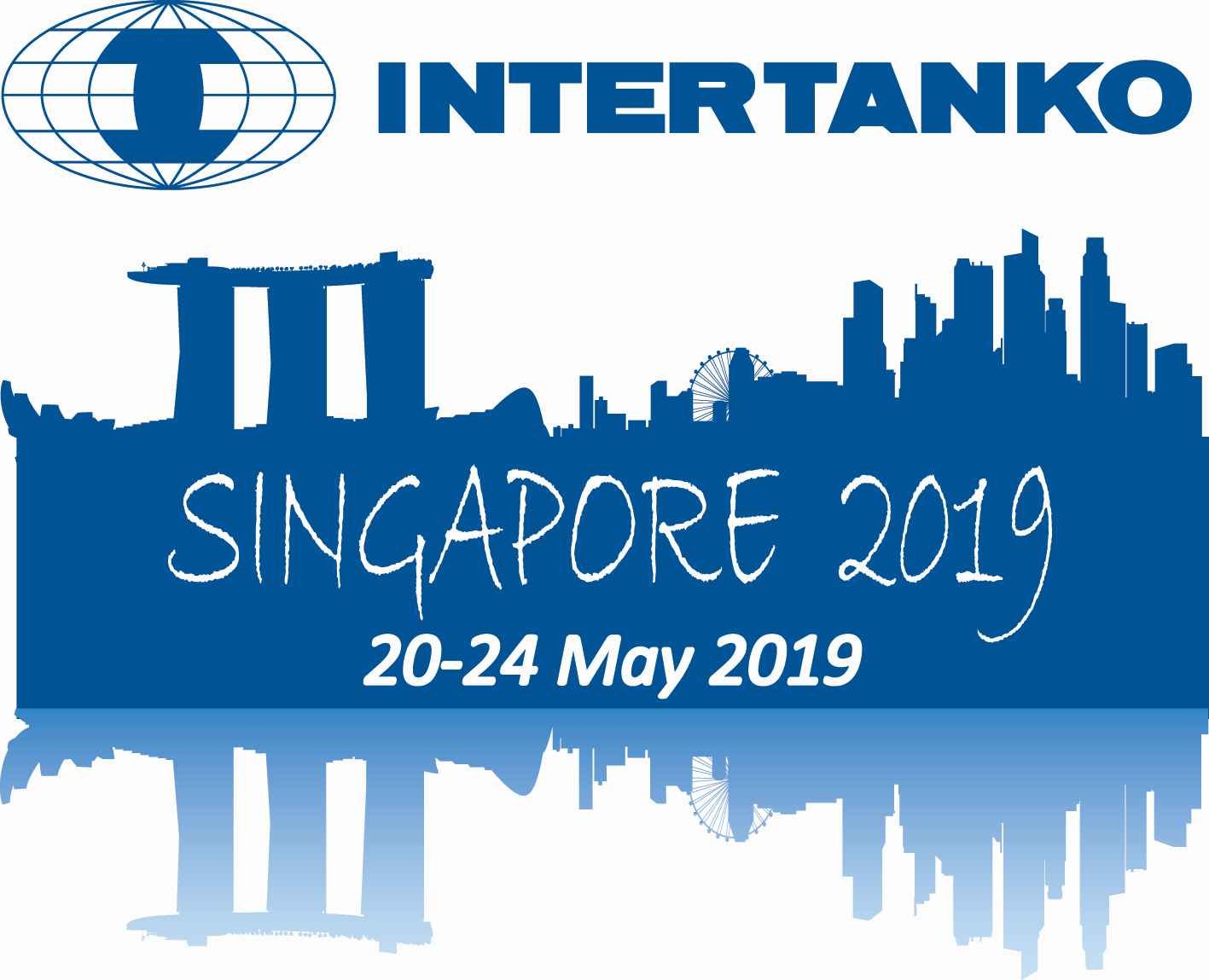 Annual Tanker Event 2019
INTERTANKO's 2019 Annual Tanker Event will be held during the week commencing 20 May in Singapore..
Details
Running since 1996, the INTERTANKO Annual Tanker Event is into its 23rd edition and is recognised as THE event for tanker-related matters.
This year, the event will be held from 20-24 May 2019 at the W Sentosa in Singapore, an ideal location to facilitate discussions during the day and relaxation in the evenings. To learn more about W Sentosa, visit their website at https://www.marriott.com/hotels/travel/sinwh-w-singapore-sentosa-cove/
The week begins with the Executive Committee's dinner and meeting and the Council dinner and meeting between 20-22 May, while the AGM is held on the 22 May, signalling the true start of the Tanker Event.
The schedule for the week can be viewed here
To participate as a sponsor, please contact Joyce Teng for further details, at This email address is being protected from spambots. You need JavaScript enabled to view it..
Registration
We are pleased to announce that each INTERTANKO full Member Company will be provided with two complimentary full event passes per membership and each INTERTANKO Associate Member Company will be provided with one complimentary full event pass per membership.
This complimentary pass includes attendance at the following sessions:
22 May Wednesday: Annual gala dinner
23 May Thursday: Tanker Summit (full day)
23 May Thursday: Social dinner
24 May Friday: Tanker Forum (ends at 1500hrs)
Details on how to register for the complimentary pass are available here. Terms and conditions apply.
Non-Members can click here to register. Members and Associate Members can use the same link to purchase additional event passes. Prices are listed below, terms and conditions apply.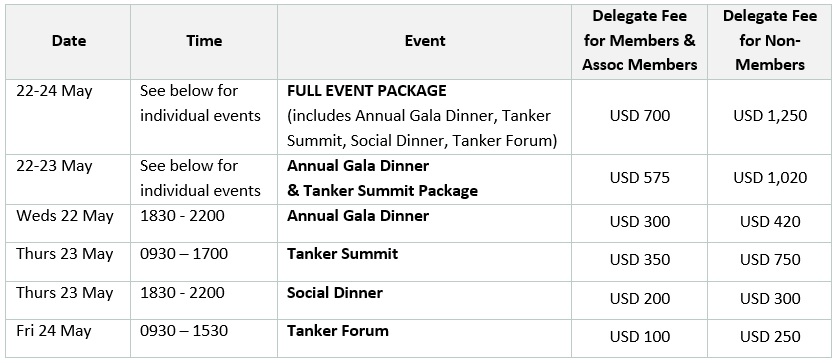 Previous events
To view a selection of images from past Annual Tanker Events, please click on the links below:
Contact
For further details, please contact: This email address is being protected from spambots. You need JavaScript enabled to view it.