Info Centre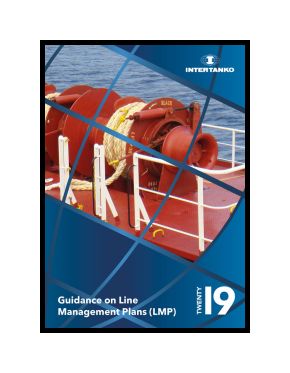 This content is only available to Members - please log in to download/view.
Guidance on Line Management Plans (LMP)
22 February 2019
Contained within section 5.4.2 of Mooring Equipment Guidelines (MEG4) is a description of the Line Management Plan (LMP). The LMP should contain all the requirements for how the lines are maintained, inspected and retired and each of these parts should be detailed in the plan. For example, in the maintenance section it should detail the installation, storage, repair, maintenance and wear and tear, while at every stage referencing any manufacturer's guidance. Similarly, the inspection section should detail how and when the inspection should be undertaken.
Typical components include:
Records of mooring hours.
Line inspection records and plans.
Manufacturer and operator retirement criteria.
Test/inspection reports.
Manufacturer's recommendations following tests or inspections.
MEG4 stresses that it is the responsibility of the operator to ensure the proper development and implementation of the LMP. As with the Mooring System Management Plan Register (MSMPR), it is a live document and can be held either in hard or soft version. It should, however, be integrated into the ship's document control system and be subject to change management controls to ensure a complete history. The LMP should be easily accessible for internal and external compliance verification, ship personnel training and communication with manufacturers by those who need to use it.