COMMITTEES

INTERTANKO Offshore Tanker Committee (IOTC)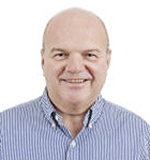 "Our Committee encourages operators of shuttle tankers, FPSOs and FSUs, as well as other interested Members of INTERTANKO to share experiences and ideas to the benefit of safe operations at offshore locations and for raising the bar for offshore crew training. Our priority for the last part of 2021 and the whole of 2022 is to ensure proper application of the EEXI and CII regulations to our tanker sector."
Capt. John Einar Dalsvåg, Chairman
Main aims:
Represent the interests of owners of shuttle tankers, FPSOs and FSUs
Provide regulatory updates
Be a forum for the exchange of safety information
Develop training programmes and address common safety issues
Main issues:
Application of the new International Maritime Organization (IMO) regulation on Cabon Intensity Indicator (CII) and the CII rating to DO Shuttle Tankers
Proposed a CII correction factor for the DP Shuttle tankers
Forum for exchange of safety-related information on topical issues
Incident Reporting
Competence requirements on shuttle tankers
Industry and IMO Guidelines for Vessels with Dynamic Positioning Systems
OCIMF Guidelines for Bow Loading Tankers at Offshore Terminals
OCIMF MEG review — Chain Stoppers for DP Shuttle Tankers
What is the Committee looking to achieve this year?
Proper application of the IMO GHG Short Term Measures (EEXI and CII) to offshore operations
Continuous improvement of standards based on experience
Consistency of application of standards in all relevant offshore regions
Chairman: John Einar Dalsvaag – Knutsen OAS Shipping
Secretary: Dragos Rauta
Committee Resources
There are no resources for this committee.
Terms of Reference

Term of Reference
INTERTANKO Offshore Tanker Committee
1. Aims And Objectives
INTERTANKO's Offshore Tanker Committee's aim is to foster the interest of INTERTANKO members engaged in the operation of offshore tankers such as Shuttle Tankers, Floating Production and Storage Operation (FPSO) Units and Floating Storage Units (FSU). To this end the Committee shall:
1.1. Promote Shuttle Tankers, FPSO and FSU safety improvements and gather experience feedback;
1.2. Seek suitable standards of regulations and requirements for the safety of Shuttle Tankers, FPSOs and FSUs;
1.3. Provide information on new regulatory developments and training requirements;
1.4. Develop recommendations for the improvement of operational safety standards;
1.5. Provide a forum for discussion between equals of safety based, operational, and technical issues;
1.6. Provide a unified body of shuttle tanker owners for better co-operation and links with other bodies, such as IMO, IACS, ICS, OCIMF, UKOOA and others.
2. Membership
The INTERTANKO Offshore Tanker Committee is an open forum for full and associate INTERTANKO members who own and/or operate Shuttle Tankers, FPSOs and FSUs.
3. Chairman
The Committee shall nominate its Chairman for election by the Council. The term of office will be a two-year period which can be extended by one further such period.
4. Meetings
4.1. Meetings will be arranged at the convenience of the members.
4.2. The Chairman may invite observers to the meetings.
5. Travel Expenses
The travel expenses of the Committee's membership should be paid for by the member company.
6. Terms of Reference
The Terms of Reference shall be approved by INTERTANKO's Council.
7. Secretarial
The INTERTANKO Secretariat undertakes the secretarial and administrative tasks for the Committee.
8. Reporting
The INTERTANKO Offshore Tanker Committee will report to INTERTANKO's Council through its Chairman.
Members
Mr Petter Andrup
Clarksons Platou (Oslo)

Mr. Jim Collins
Canship Ugland Ltd.

Capt. John Einar Dalsvåg
Knutsen OAS Shipping A/S

Mr Hilmar Lund-Andersen
Knutsen OAS Shipping A/S

Mr. Kees van Beveren
Bluewater Energy Services