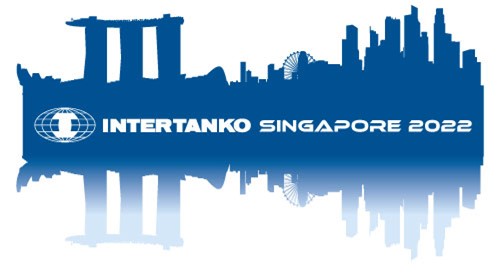 Exhibitors

Consilium – When safety Matters
Consilium is a worldwide producer of safety technologies for the marine, oil and gas, transport and building sectors. We have installed a base of 75 000 fire and gas detection systems on ships. Every step of the way, we provide you with the knowledge and products you need.
Our long history in the marine market started in 1912 with speed logs and since then we have been driven by innovation. Today we supply safety systems to ships all over the world. We provide the marine sector with fire detection, gas detection and safety management systems. Our commitment goes beyond our products: We protect the lives of mothers and fathers, sisters and brothers, colleagues, and friends.
Consilium are represented in 23 countries in all time zones, with more than 900 employees.
------------------------------------------------

At Musasino, we strive not only to make products, but to ensure their use over a long period. Also, we seek to contribute to the safe and secure navigation of vessels, and to prevent marine and environmental pollution caused by unfortunate accidents. This is our mission, and we will do our best to bring all employees' wisdom in its implementation.
------------------------------------------------

Scanjet is a world-leading supplier of Intelligent Tank Management (ITAMA) systems and solutions for marine, offshore, and industrial applications. We have an extensive portfolio of tank management products and solutions, which comprises fixed and portable tank cleaning, pressure and vacuum valves, gas-freeing equipment, automatic tank monitoring and alarm systems, blind flange valves, remote valve and pump control, and vapour emission control.
We offer a fully integrated approach, ranging from the design and production process to maintenance and global after-sales service, providing a complete end-to-end service for our customers. With facilities and service hubs in all major shipbuilding regions worldwide, we can support and deliver our products and services to customers efficiently – regardless of the customer's location.
With more than 50 years of experience, Scanjet is a recognised and trusted partner in the maritime industry. Approximately 8,000 ships are sailing with our innovative solutions today.
------------------------------------------------

Providing adapted solutions for a sustainable and resilient maritime future
With more than 80 years of maritime research, development and innovation, SSPA is at the forefront of the sustainable transition grounded in science.
We offer you our expertise, independent guidance and assessment within shipping and maritime operations. In addition, we provide advice and tailor-made solutions on how shipowners, operators, and other stakeholders around the globe can have a more sustainable business.
Our services include: Wind-powered ships; Hydrodynamic design and verification; Environment, risk and operation; Integrated Logistics Support and Technical Information; Naval Architecture and Systems Engineering; Research, Innovation and Development.
We have a new owner, RISE, Research Institutes of Sweden. As a result, SSPA will become a fully integrated part of RISE. For Clients, partners, and colleagues, this means business as usual and with tremendous potential.