Singapore 2019 - Tanker Industry Exhibition
For more details on sponsorship opportunities, please contact Joyce Teng at This email address is being protected from spambots. You need JavaScript enabled to view it..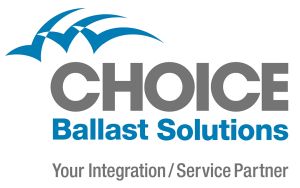 Choice Ballast Solutions offers consulting and advisory services specifically for compliance with ballast water management (BWM) requirements. These include: Compliance Strategy and USCG Extension Applications; Fleet Retrofit Assessments; Feasibility Studies and BWMS Selection; 3D Scanning & Vessel Surveys; BWMS Design Engineering, Detailed Design; Project Management; and, Operations, Training & Testing Services. Their goal is to support you in all phases of your planning and retrofit projects - delivering the most effective installation and compliance project oversight through the life-cycle of your vessel. Visit www.choiceballast.com
------------------------------------------------------------------------------

Consilium Marine & Safety is a producer of safety and safety-related technologies for the marine, oil and gas, transport and building sectors. We provide the marine sector with Fire and Gas detection systems, Emission monitoring systems, Emergency Shut Down (ESD) and Interactive Safety Management System (SMS). Consilium has over 100 years of experience and an installed base of 75,000 fire and gas detection systems worldwide. With representation in more than 25 countries in all time zones, we are always close to you. Talk safety with us.
------------------------------------------------------------------------------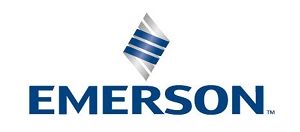 Introducing Emerson's marine excellence. Emerson's marine industry knowledge and expertise has been gained over more than seven decades of supporting marine customers. Our leading brands can be found on-board all categories of ships and offshore structures.
Let us show you how we can help improve your operations and learn more at www.emerson.com/marine
------------------------------------------------------------------------------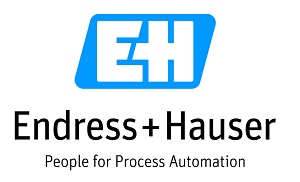 Endress+Hauser is a leading supplier of products, solutions and services for industrial process measurement and automation. Offering comprehensive process solutions for flow, level, pressure, analysis, temperature, recording and digital communications across a wide range of industries, optimizing processes with regards to economic efficiency, safety and environmental protection.
------------------------------------------------------------------------------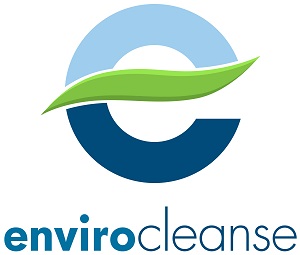 Envirocleanse, LLC, owned by Charter Brokerage– a BERKSHIRE HATHAWAY company –has developed its inTank Ballast Water Treatment System (BWTS), in collaboration with Glosten, Inc., to prevent the transfer of harmful aquatic species via ship's ballast water. With patented nozzles inside the ballast tanks and a robust hypochlorite generator, the Envirocleanse inTankTM BWTS is the most advanced and sustainable system on the market.
The inTankTM BWTS process ensures disinfection of ballast water tanks and piping through the application of a targeted CT, which is the product of disinfection Concentration (in milligrams per liter, mg/L) and disinfection contact Time (in hours) measured as total residual oxidant (TRO). The system works by circulating each ballast tank, injecting disinfectant, until the target dose is reached. This is all done while the vessel is underway, thus eliminating the risk of interrupting port operations.
------------------------------------------------------------------------------

Musasino's Cargo and tank monitoring systems integrate our years of experience in providing level gauging and tank monitoring solutions to the global shipping industry.
Built around our radar type cargo tank level gauge, our monitoring systems give officers and crew the information they need for safe and accurate cargo operations. The modular nature of the system architecture and our broad product range allow us to design complete cargo and tank monitoring solutions to meet the specific needs of various vessel types.
The X-radar level gauge was specifically developed for marine applications. The measuring method in the technology is a 10 gigahertz Frequency Modulated Continuous Wave (FMCW), provides accurate and reliable tank level gauging on oil, product and chemical tankers.
Musasino is also pioneering with a few of its customers the ability to remotely monitor tank conditions either via a 4G system if you are close to land or via satellite. There has been particular interest in this option from Singapore where interest in remote monitoring is high.
------------------------------------------------------------------------------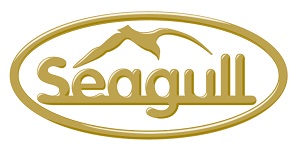 Seagull Maritime AS is the leading provider of competence management solutions and e-learning material for seafarers worldwide and offers a comprehensive library of training and onboard courses for regulatory compliance and improved seafarer knowledge.
Founded in 1996 by experienced mariners we have grown into a dynamic company in partnership with leading shipping companies to deliver a full range of recruitment, career development, assessment and training tools that ensure meeting and exceeding STCW and IMO standards.
At Seagull Maritime we understand the unique challenges facing shipping companies today and we are committed to leading the maritime world in providing training solutions for seafarers. Seagull's solutions has been delivered to over 10 000 ship and office installations worldwide, making us the world's largest educational institution in the maritime industry.
------------------------------------------------------------------------------